We want to be a better company.
And we don't mean industry accolades, or the number of clients we've won, or their "prestige." What we want to tell you now is how we are trying to step up to the next level of goodness and be better at it.
"From the very beginning of building the company, I envisioned it as ethical and socially responsible. At the time, I didn't think about how big a team I wanted to create, where our headquarters would be, or what style of communication we would choose. I dreamed of building a brand in line with my values. One that would be both a reflection of my character and a source of pride.
We have been talking about becoming a better company for a long time, imagining our future and the results of our efforts. We are a team, we act together and make most decisions together. It's important that everyone in the company cooperates and identifies with the company, because that's the only way to achieve goals together. I'm glad that I can slowly start talking about what we have already achieved.
Respect, ethics, fair play, responsibility - these are values that can make you feel better, but is simply setting values enough? If we want to be what we say about ourselves, we can't stop at words." Wojciech Paździor, founder of Active Strategy
We take action in the areas of ESG - Environmental, Social and Corporate Governance.
We pay equally for the same work or work of equal value, regardless of gender, age, beliefs and others.
Building a diverse team
Among the people working for Active Strategy you will find men and women of different ages and educational backgrounds.

We counter inequality and discrimination, e.g., Clients are presented with silhouettes of consultants and trainers without photos, first and last names, in a form that makes gender identification difficult.

We do not agree with cheating, discrimination, disrespect. We happened to terminate cooperation with a trainer acting inconsistently with our ethics (despite the Client's good evaluation of the training).
We employ open communication and respect
We care about mutual respect, transparently talk about what is important, and discuss difficult issues.

We do not tolerate insults, ridicule, verbal aggression - including from customers.
We support non-governmental organizations (NGOs)
Respect for partners and suppliers
We always pay on time.

We pay the market rates.
We accept assignments that comply with our Code of Ethics and Compliance
When selecting people for the team, we ask about attitudes toward work, people, business, tolerance and ethics. On the other hand, later we pay attention to whether it is as it was during recruitment.

We take care of the confidentiality of information and the implementation of anti-corruption provisions, using appropriate preventive measures.

We know and use the word "sorry".

We fix and/or compensate for mistakes.

We do not pass on to the superiors of the trainees our conclusions about their actions and behavior unless they have been informed or consented to it in advance.
DWe only print the necessary documents and training materials that we need for our work and service delivery
Since 2012 (that is, the beginning of the company), we have been printing double-sided, in economy mode.

In 2019, we introduced electronic versions of training materials and immediately convinced more than 95% of customers to do so.

In 2020, we introduced electronic signing of contracts and documents with customers, suppliers, partners and employees.
We prefer the use of public transport
We encourage trainers and employees to do so, for example, when they come to team integrations from different cities by train.

We use cars when they are a more optimal solution, such as on-site training in a hard-to-reach hotel or the need to pick up orders that are difficult to transport by streetcar.
We donate electronic equipment to the needy or recycle it
There comes a day in the life cycle of every laptop when its owner accepts the fact that he can no longer work on it, because it is no longer efficient. The truth is that not

every

old laptop is unusable, but the "efficiency"

wielu

of many of them eventually begins to annoy us, and work becomes cumbersome. Such equipment, previously used for our work, we pass on to people who do not have the opportunity to have their own.

We dispose of equipment unfit for further use.
In February 2022, we signed an agreement committing Active Strategy to donate 1% of revenues to 1% for the Planet. 
What does it mean?
We will donate 1% of the net value from each invoice to environmental and climate protection, including selected projects. The organization focuses on: 
overcoming climate change, 

healthy food systems, 

maintaining natural landscapes and resources, 

preventing air and environmental pollution,

restoring and preserving water resources, 

preserving and protecting wildlife diversity and biodiversity.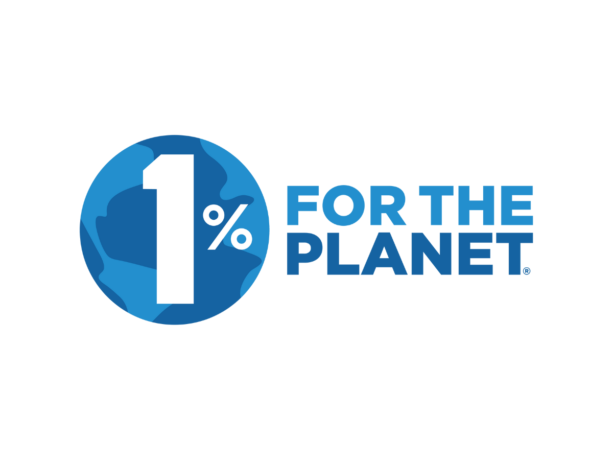 "You are what you do,
not what you say you are."
― Yvon Chouinard | founder Patagonia